Google Art Project

is an online compilation of high-resolution images of artworks from galleries worldwide, as well as a virtual tour of the galleries in which they are housed. The project was launched on 1 February 2011, and includes works in the Tate Gallery, London; the Metropolitan Museum of Art, New York City; and the Uffizi, Florence.
Technology Used (from Wikipedia

):
To move from concept to reality, the Google team leveraged existing technologies, including Google Street View and Picasa, and built new tools specifically for the Art Project.

The team created an indoor-version of the Google Street View 360-degree camera system to capture gallery images by pushing the camera 'trolley' through a museum. It also used professional panoramic heads CLAUSS RODEON VR Head HD and CLAUSS VR Head ST to take high resolution photos of the artworks within a gallery. Only this technology allowed to achieve the excellent attention to detail and this highest image resolution.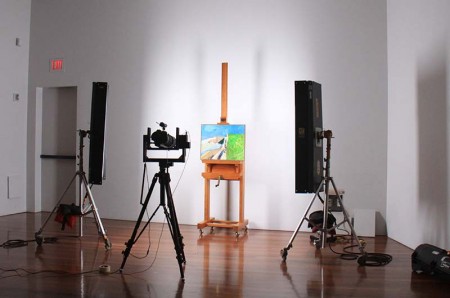 Seawall

at the de Young Fine Arts Museums of San Francisco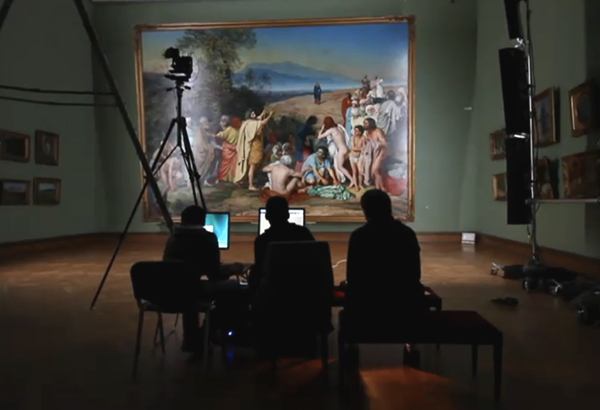 The Apparition of Christ to the People (The Apparition of the Messiah)

at the State Tretyakov Gallery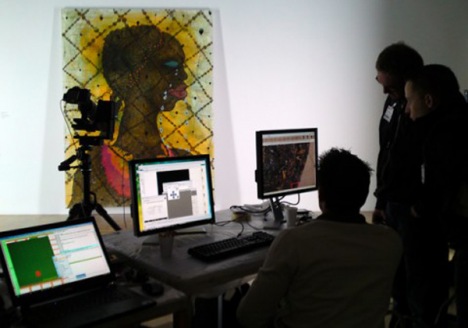 No Woman, No Cry

at the Tate Britain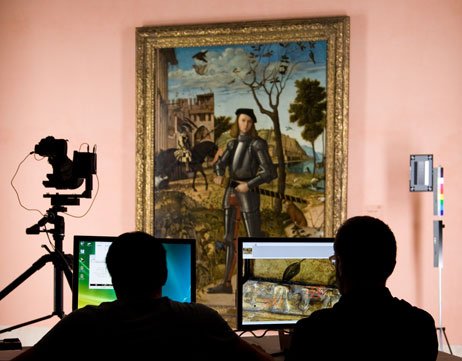 Young Knight in a Landscape

at the Museum Thyssen-Bornemisza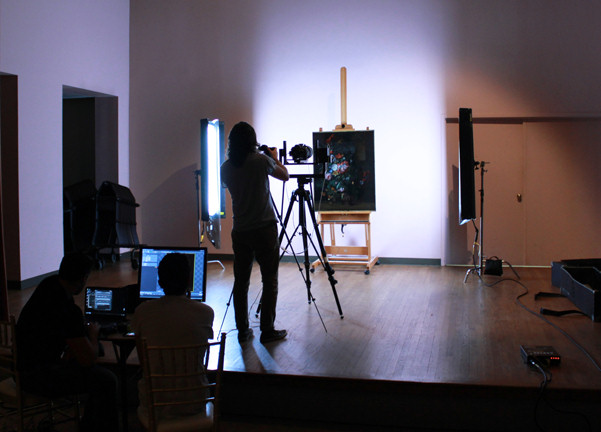 Roses, Convolvulus, Poppies, and Other Flowers in an Urn on a Stone Ledge


at the National Museum of Women in the Arts