RODEON ForensiScan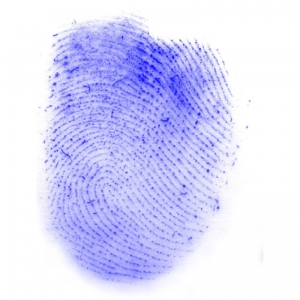 RODEON ForensiScan and RODEON ForensiScan Light are special systems adapted to the requirements of forensics. It allows to photographically record visible traces on any surfaces.
Special attention is given to the securing of traces, such as fingerprints, on cylindrical objects such as glasses, bottles, brass, etc. The exact positioning of the object and the camera, and the completely automated scanning process allow a very productive workflow with outstanding results of high photographic resolution.
This system already demonstrated it's performance, high-quality results and effectiveness in cooperation with law enforcement authorities.
Operating Principle:
Object positioning
The object to be recorded can be either placed centrally on the rotary table, or fixed in in a central clamping device. The object can also be accurately fixed in the rotational axis with a centering pin from above.
Camera positioning / Select image section and sharpness
The camera position is set with the help of exact guidance and the optimal image section is set. The actual live view of the camera helps to easily set the camera and lens.
Lightning
Two LED lightings are especially adapted to the needs of a line camera and can be adjusted and locked in height and distance to the exhibit. The housing being easy to open at each side allows to further on use any successfully used lighting and types of lighting. Furthermore, additional lighting equipment can be installed at any time and anywhere afterwards for staying permanently in the device.
Start recording
The recording is been started from PC, and runs fully automated. The object is rotationally accelerated and gets scanned isogonic.
Finish recording
Upon completion of the scanning process, the high-resolution mapping of the scan is immediately available. In this way, all visible traces are best possible equalized and ready for being used for further evaluation. Further traces or objects can be scanned like in an "assembly-line process".
Technical Specifications:
Physical Dimensions
120 cm x 80 cm x 70 cm
Weight
25 kg / 55 lbs
Housing
black plastic housing, to be opened on all sides
Connections
12V 50W Power Supply, Plug-in power Supply (230 V, 50 Hz) included, USB 2.0
Turntable
Angular resolution
0.005°
Payload
Centrical 20 kg / 44 lbs
Angle Referencing
Existing
Max Object Dimension (D x H)
500 mm x 500 mm
Flat Turntable
Diameter
500 mm
Surface
Black, center facility marked
Centric clamping device
Clamping diameter
0 mm - 100 mm
Centric Centering pin
Version
Universal centering pin with screw thread for fixation of diverse pressure pieces
Pressure pieces in the scope of delivery
1 x Center point
1x D = 10 mm, gummed
1x D = 50 mm, gummed
Lightning
Characteristics / Positioning
LED lightning adapted to the line camera, steplessly adjustable and lockable

Camera
Positioning
Distance to the rotation axis: 0 mm - 500 mm
Height above the turntable: 0 mm - 500 mm
Distance to the object and height of the camera: steplessly adjustable and lockable
Vertical Resolution
3840 pixels
Vertical Image Angle
30° - 75° steplessly adjustable and lockable
Max. Object Resolution
(e.g. in case of an object diameter of 50mm)
10 µm vertical
2.5 µm horizontal